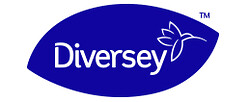 Om Diversey
Diverseys mål är att skydda och ta hand om människor varje dag. Diversey har alltid varit och kommer alltid att vara en pionjär som arbetar för människors välbefinnande. Vi levererar hela tiden nytänkande revolutionerande rengörings- och hygienteknik som ger trygghet och effektivitet till våra kunder inom alla globala sektorer.
Detta uppnås genom rengöringsprodukter, system och tjänster som på ett effektivt sätt integrerar kemikalier, maskiner, städredskap och smarta tjänster för utökad hållbarhet. Detta gör oss unika bland ledande globala hygien- och rengöringsföretag. Allt vi gör sätter kundens behov i centrum och grundar
sig i övertygelsen att rengöring och hygien är livsviktigt. Med hjälp av 94 års expertis skyddar vi våra kunders verksamhet och bidrar till produktivitetsförbättringar, lägre driftskostnader och skyddande av varumärken. Läs mer på www.diversey.com eller följ oss i sociala medier.
Vår vision, mission
Vår Vision: A healthy & safe world where people are free to live their lives
Vår mission: To protect and care for people everyday by pioneering future focused cleaning and hygiene technologies.
Våra värderingar
COURAGEOUSLY CARING: We care about our people, our partnerships, our customers, our planet and the promises we make. Care is embedded in everything we do and everything we believe.
DISCIPLINED ENTREPRENEURS: We're tireless in our pursuit of the new and next idea. Our never ending spirit and continued determination is what drives us to be better than we were the day before, we meet challenges head on, we raise the bar everyday and we win.
DECISIVE DECISIONS: We hold ourselves to high standards which means we have to make tough decisions. We don't take these decisions lightly, but we're prepared to make these choices for the good of our business and the good of our people.